**Trigger Warning: Infant death and grieving**
*I never post on Tuesdays but I needed to get this out today. You see, today is the year anniversary of when my very dear friend lost her daughter. So today is about her baby. This is my letter in grief to her, I wish she was here to read it.*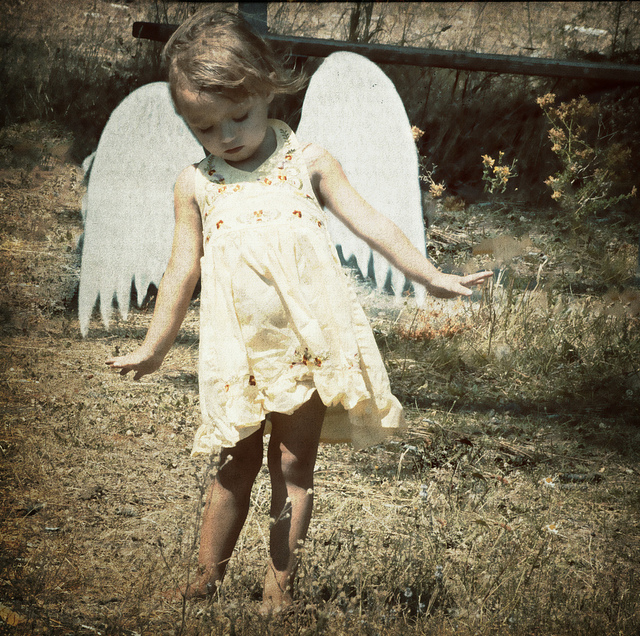 Dear M,
We never met in person but I feel like I know you in spirit. You would have been 1 this past Sunday. The Superbowl was a distraction from the saddness that I felt about your absence. I wonder if you somehow orchestrated that, for your momma and daddy in Houston, so that they would be more distracted that day. You're kind hearted like that, and I know how much you wish for them to be strong and moving forward in their lives. Today is the anniversary of when you took your last breath.
I find it as inconceivable today as I did this time last year.
Your momma and I were pregnant together. We waited for you, the last to be born, impatiently. I was all kinds of excited when I found out your momma was in labour. Then there was terror. Terror and disbelief. You lasted 3 days and fought so hard. We were all praying for you to somehow pull through this but it was not meant to be. I have to believe that this was the life you were meant to have. I have to believe that this is what both you and your parents needed, your soul pact. Because it hurts too much to accept anything else.
I have spent this year focused on your mom. I think you know how much I treasure and care about her. She's been so strong! You must be so proud of her. I want you to know that this experience has changed her, in a lot of ways… Some of them are good though, too!
It has also changed me.
I'm finding your death a lot harder this year. I think at first we were all just so focused on helping your parents through it all. I was willing to drag your mom forward forcefully, if necessary. I was vigilant. I promise. I didn't take her trust of me for granted. Now that they are through that first 12 month cycle I am breathing a little easier about them, but missing you still hurts. It burns in a way that I haven't experienced before. And I'm still angry, too.
Babies shouldn't die. I cannot wrap my head around it. It's haunting.
But it hasn't all been bad. I have learned good lessons as well. It has made me realize how precious life is. You have made me treasure my child more than I might have otherwise. I know now, unshakably, that not all babies get to stay with their parents. I want to thank you for allowing me to learn this through you and your parents. For the opportunity to learn this lesson by proxy. Your mommy is stronger than I am and I don't know how I would have survived this lesson first hand. I pray I never find out.
Your passing has also helped me to help others more thoughtfully and gently. I can never fully realize what it was like for your parents to have to lose you but having helped them, and walked with them through it, I have grown in my empathy of what that can be like. Thank you.
I want you to also know that I will never, ever forget you. You have touched me, heart and soul. I wish I had gotten to express to you in person how fabulous you are. How loved. How treasured. I wish I could have seen your face and held your hand. I hope you felt my love pouring out to you, even from so far away. I guess for now this letter will have to do. I want you to know that even though we say we "lost you" that you are not lost. We know where you are. You are in our hearts. All around us. Within us. Forever.
And that makes me smile.
Sending you all my love way up there in heaven.
Aunty Kaeleigh