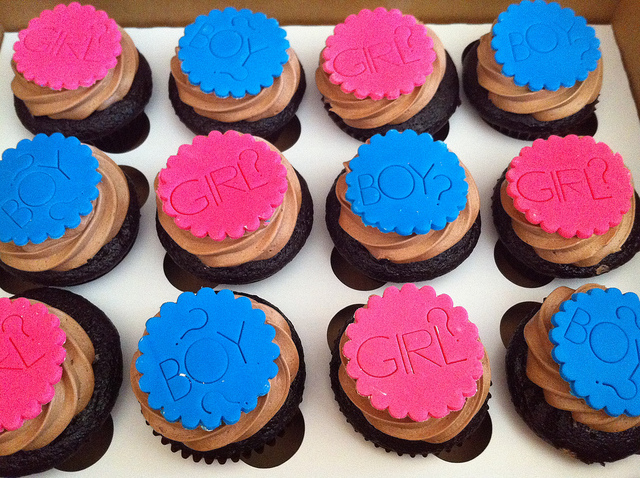 *Trigger Warning: This post discusses reaching medical viability and will tell you the gender of our baby. I will also discuss the reveal story in depth and my emotions and happiness. Please, be true to you first. If you are not in a place where this will help I understand. Maybe you need this post instead! Love you, no matter where you are on your journey today.*
Hey all you Lovelies,
I know there have been a lot of posts about pregnancy lately but this one needs to happen because I'VE, WE'VE, PASSED MEDICAL VIABILITY!! I am currently 25.5 weeks pregnant and if baby was born now they'd have a 70-80% chance of survival with medical intervention. That number keeps going up and up each week until you hit 28 weeks and then your baby is more than 90% likely to survive. WOAH. Super, duper, exciting! I had talked about holding my breath for this threshold a while back and I really have noticed a marked shift in my thoughts since passing it. Now, to be fair, I haven't had too much anxiety about this pregnancy since crossing week 14 but it's always there, in the back ground as a possibility… now I feel much safer. I feel BABY is much safer. Not that I want baby to hurry up and make an early appearance or anything. Things can still happen, and definitely have to many people, but the odds are stacked in favour of a take home baby! This is very reassuring and exciting.
Things are starting to move fast. It's not that I feel the weeks are actually going by any faster, I don't really, but that there's so much more now to do. Things like: set up a nursery, plan our birth plan, read this stack of birthing books, have consults with my awesome doula, go to birthing classes, start prenatal yoga, reorganize the house to accommodate for baby, have baby shower… the list goes on and on. There's a lot of preparation that goes into having a new little human in your house. Granted, you really don't have to do ALL of these things, really all you need is a car seat for baby to leave hospital in, a few stacks of onsies and diapers to catch the mess they make. But I'm not that person lol. I like to be really ready, I like to enjoy the run-up to the transition. And now that we are past the time of uncertainty I feel that I can do these things. I really MUST start doing these things if I am going to have it ready for arrival in December! So I'll, thankfully, have much to do in the coming weeks which I hope helps them pass with greater speed. Because I'm getting excited damn it!
Our baby is coming! OH! And we know what it is!!! We have known since 12 weeks, actually.  We opted for genetic testing so that we would know if there were any underlying conditions that might show up on the nuchal translucency test, which I was terrified of because I have a heart condition. Baby was found to be genetically healthy AND we found out the sex. Now, about the gender idea, I have always just known in my bones that I would have a girl. I have argued til I was blue in the face with anyone that ever even breathed the possibility that I may have boys instead. Not. Possible. You'll remember I have referred to her in multiple past posts: sad ones, excited ones, and especially in depth for the one right before we started IVF. I just KNEW the IVF would work, and when it did, you guessed it, I just KNEW it was a girl! Because I was so certain all our family was behind the girl idea as well.
So we opted to find out gender. We got the results in an envelope and were told to open them later that evening… after a nice dinner or some such. PSSSSH, fuck that. As soon as the Dr. told us everything else looked great and let us out of her office hubby and I raced to the car, as fast as our feet could carry us, and ripped open the envelope. Then I froze, I was way too nervous to look! I let hubby have the honour. He looked at the paper, and a huge grin broke out over his face, he spun the paper around to show the results and it said… MALE FETUS (X,Y).
Wait…. what?!
Male fetus? We're having a … boy?!
Holy Shit!!!!!
I must confess, I was worried that if the baby turned out to be a boy, 50/50 chance after all, I would be crushed. I have always imagined my life with girls! But I can honestly say I was not disappointed in the least. I was whatever the furthest thing from disappointed is. I was ELATED, ECSTATIC, shocked sure, as I really wasn't expecting it, but THRILLED as well! A little boy! There's a BOY in my belly. A living, different from me, boy! It made it all so real.
I'm really glad that we found out. I know a lot of people don't want to know what they are having before birth, good for you guys! I really wanted to know. Not even for the planning aspect, but because I want to KNOW this tiny individual in as many ways as possible before it comes out. I feel like knowing helped me to bond. Maybe that's just me. All I know is I am so glad I did it! We have named our little wee man. We have planned his nursery. I sing lullabies to him using the name we have picked. He is such his own little person in our minds now. And I love him to bits already.
I try hard not to gush on this blog as I know how painful other peoples pregnancies can be. But, honestly, I fucking love it, guys! There's a tiny, little human inside me. HE gets hiccups, HE has routines, HE is developing a distinct personality! I love him all the way to the moon and back, probably even further. And although I have a complicated emotional tie to sharing that with you all I want to also be honest. Just like I was when I was in the pits of hell. I always spoke from my heart about how I felt emotionally on this journey.
Well, at this moment I am overwhelmed with joy. He's not even here yet and it's already the most amazing thing in my world. Finding out we are having him split my world wide open and I love it. I find I'm overwhelmed by the amazingness of it all, often. I have cried more than once from the excitement, and awe, and sheer gratitude that I get to experience this.
And so I thought I should share that, too. As always I feel conflicted sharing this depth of joy. I hope it's ok. At least I put it in a labeled post, I suppose if you were in a space where this would be harmful to your psyche you probably wouldn't have made it this far. ALSO, I had my maternity photos done already! I will share those later today as well, but in a separate post –here-. Just because you are comfortable HEARING about my pregnancy, or even my joy, does NOT mean that bump pictures are ok! If they are, I'll post that shortly. If they aren't, you can blissfully ignore that post.
All my love and baby dust,
The Chicken