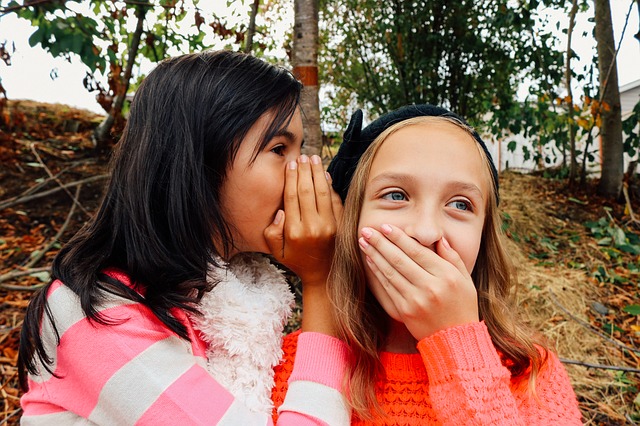 Lovelies,
Today is my birthday. A day that for the last 4+ years has caused an unbearable amount of pain due to my infertility. Watching my biological clock march forward, knowing that I was already short on time and egg reserves, it isn't always my favorite day. Never mind that it also marks the start of the holiday season… My birthday, Christmas, New Year… which were always a trifecta of pain for me.
A lot of the pain that arose during the holidays was caused by the sheer stupidity and awkwardness that were other people interacting with my infertility diagnosis. Usually, the worst pain was caused when people felt compelled to share "that story", you know the one, of their grandmother's sister's best friend's niece's great aunt who wound up pregnant without even trying after X amount of years/dollars/tears over infertility.
FUUUUUUCK, I could gouge my own eyes out with a rusty spoon thinking of how many of these stories I had to sit through.  I know, I know, they were trying to give me hope. But you know what? That effort, however well-intentioned, was always bullshit and misplaced. The only time I found those stories helpful was when I stumbled upon them myself. If anyone ever TOLD me about these people it just left me feeling misunderstood, like they were minimizing my pain.
But now? Now I have become "that story". And let me tell you how uncomfortable that fucking makes me. Because it has crawled under my skin and is bothering me… A LOT.
I have basically dedicated my last 4 years to eating, breathing, sleeping and advocating infertility. I seriously try to practice what I preach and be a beacon of support in the community. I managed it during treatments, I managed it through my first pregnancy and the first 2 years of that child's life. But now what? Now I have to continue to support all my infertile peeps who are IN PAIN and they are supposed to just be OK with me being "that person"?!
If you are still following along on my journey I assume you are ok with it, actually. I suppose you found out directly from the horse's mouth (this blog) and so feel like that offers some sort of hope. Bully for you. I'm glad you feel that way… but do me a favour… don't use my story to be told to others so that they get the hoped-for effect.
The next time you are at a party, please God, do not tell someone that you "heard about this woman online who has low egg reserves and has been trying for 4+ years and magically conceived the month leading up to her planned FET". DO NOT add that I was also on Suprefact and so it should have been impossible. Stop yourself before you even mention we weren't even tracking or timing! Just do not.
I don't want to be anyone's fucking unicorn story. And let me tell you why…
Becuase without the context of that person knowing me and my story for themselves, and being a bit invested in it after months of reading (hopefully), they really aren't going to hear anything other than "blah, blah, blah, person X after X years did blah, blah, blah, and it was ok! They just fucking got pregnant!" Becuase, dudes, they've tried that. Those people you are going to try to hope spew my story to? They have been doing it, knocking boots like rabbits, and guess what… it HASN'T happened. Might it? Sure! Anything is possible. I'm literally that proof. But it never FEELS like it's going to happen to you. No one wants to be told that they just need to chill. That's the worst.
How many times have you felt gutted when someone shared this kind of story with you? I'm guessing it's a lot. Lord knows, for me, it's a lot. So even though my story may give YOU hope, and I encourage you to hug that burning ember tight to your heart, don't try to shove it on other people. Becuase removed from context that ember burns. It hurts so much. And as good people I know that's not what you were intending.
So, when you feel my story bubbling up like word vomit I want you to choke it back down. I want you to swallow it so fast and instead try something like "Gosh, I'm so sorry you're going through this" or "I really hope things work out soon" or "Is there anything I can do to help?"
That's the kind of shit those friends need to hear.
Do not make me into your next unicorn. I do not consent.
Baby Dust,
The Chicken