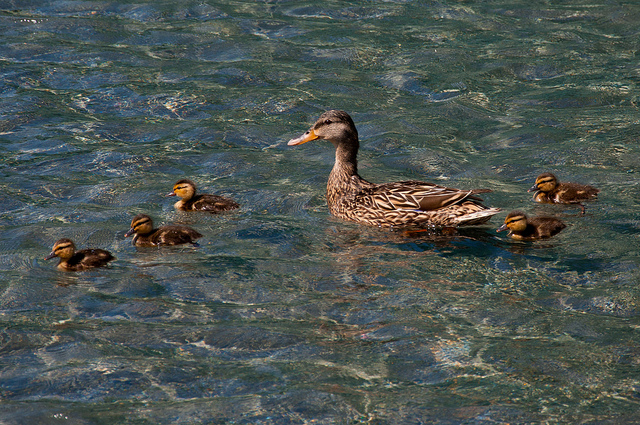 Oh Lovelies,
I'm sure many of you could have seen this coming, probably most of you hoped it would, but the joke's on me. Having a baby isn't the same as taking care of someone else's. I know right… that should have been obvious. But it wasn't entirely before I had the Bean Sprout.
Let's set the stage here: I've been an elementary school teacher (sub or otherwise) for 4 years, I have nannied/extensively baby sat (full time and part time) for 4 families. Caring for, in total, 11 children. I also come from a really large extended family where there are always children of various ages romping around.
I get kids. Really, I do!
My catch phrase used to be "Hand me any kid, from 0-12, and I can handle it!"
Of the kids I have cared for 6 were boys. So, when I found out the Bean Sprout was male I believe my exact words were " A boy? Oh, no problem. I got this"
But NONE OF THESE KIDS WERE MY OWN KIDS, you guys. A fact, it seems, that makes all the difference.
Let me put it bluntly, as someone who basically made her life about handling other's kids gracefully I never expected to feel "new". I expected to feel as if this was my second, or third, or fourth baby! "Cool as a cucumber" and always knowing what the right response was in every situation. I was SURE that's how I would feel! This naively didn't take into account three facts. 1) Hormones 2) An overwhelming lack of sleep that is impossible to imagine 3) He's MY baby (this might also fall under hormones lol).
Let's break down how these three facts railroaded my preconceived notions of what motherhood would feel like for someone who had worked so intensely with children.
1) Hormones: Your hormones have the power to completely morph you from Ms. Jackel to Ms. Hyde… I cite all PMS meltdowns as proof of that. You can feel like a completely different person simply because your hormones are raging out of control. And in the weeks and months post birth you are definitely awash with hormones. All of them. All the time. They make you weepy, scared, angry, happy, confused… you name it. And dealing with all of the hormones, all of the time, makes it incredibly difficult to get a handle on your feelings and damn near impossible to feel "cool as a cucumber". Even on days that I had everything pretty much under control, in retrospect, it didn't feel like it at all. Which is probably due to the second fact I didn't take into account…
2) Sleep Deprivation: Oh.My.God. I can't adequately describe how much sleep deprivation fucks with your brain. There is a really good reason that it's used during interrogation and torture. It breaks down even the strongest people into quivering, sobbing, hopeless shells. People who are trained in combat. People you would be terrified to meet in a dark alley. They crack under it's pressure. I am neither of those things. I am more akin to a fluffy bunny. That bunny became a quivering, sobbing, pile of fluffy bunny poo in the weeks post birth. I was never trained to withstand this type of torture and it made functioning on a human level nearly impossible. Never mind operating anywhere near the realm of "cool as a cucumber". I might also throw in this tid-bit for you… The marines use a recording of a baby crying during its training. They put it on a loop to help teach the mental fortitude that you need… TO BE A MARINE! So, being a new parent is basically terrorism. How did I figure I could skate through this!?
3) My child: for some reason this makes it all so much more real. It feels crazy high stakes. This is MY BABY. Not that I didn't treasure all of the children I was tasked with nannying, I truly did, but I wasn't the be all, end all, parent. If shit got real… like really real, more real than I was willing or able to deal with, I could call in the parents and they would handle it. Having their backup was like a safety net I didn't realize I had. I could always rely on someone else to handle something if shit got real. If baby was sick the parents decided when to go to the ER. If the kid wouldn't listen to me, call in the cavalry, and the parent would lay down the law. If ANYTHING happened that I wasn't comfortable dealing with I could count on the parents to know what to do and implement it. But not now. Now I am the parent. I am that person who is supposed to know everything. To know when things are bad enough to warrant the ER. To know how to make my child listen. To be the last in the line of defense. I keep looking around for an adultier adult but find there isn't one. Just me and hubby. We are the real adults now I guess. Yeah, right, "cool as a cucumber".
And this is, I'm sure, just the beginning of the lessons that I will learn now that I am the parent and not the nanny. I feel part 2 will be about cleaning house. Which feels damn near impossible. But that's a story for another day. For now, as I wrap this up, I would like to offer a few personalized apologies to the mothers I worked with:
-To Kersten, you were right. I didn't get it. You were correct when you said that the 7 hours of uninterrupted sleep I was getting made a big difference in how I was coping with child care. Also, I am sorry for mentally rolling my eyes and thinking that you were being dramatic… You were not. How do people do this and work? You're my hero.
-To Joelle, you were right. You totally cannot tell that your breastfed baby is getting enough milk! And it is fucking terrifying to not know if you are providing the right amount of essential life giving nutrition to them. I am sorry for mentally rolling my eyes and wondering why ALL new moms worry about this and how they are obviously crazy. You were not.
-To Pauline, you were right. It is really very different when you have your own. There is something so much more terrifying knowing that you are the final say on this person and there is no one else to ask if you aren't sure. I am sorry for telling you that you were wrong, that I would be different and mentally thinking you were just more-high strung than me. You were not. In fact, you are the opposite of high strung, I am totally freaking out right now. How did you do this with 3?!
-Finally, to any and all mothers out there, this is crazy. Are we really doing this? Are we really in charge of these tiny human beings?! All by ourselves! You make it look so easy. Ok… but in truth are you just hobbling it together? Yeah, me too.
XOXXO,
The Chicken