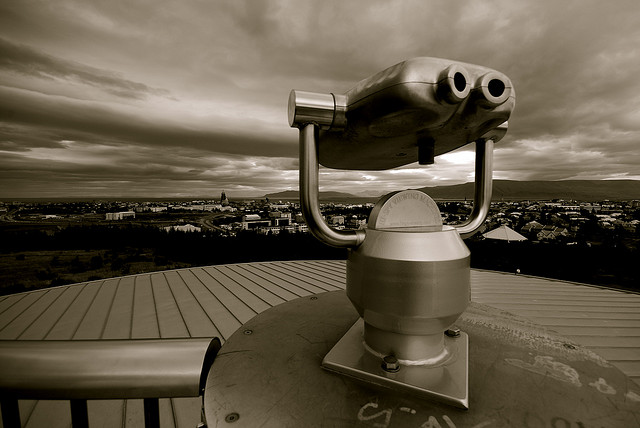 Hello Lovelies,
It's here! Our December Squawk Box… and the last Squawk Box for a little while! Submissions have been paused while I renovate the blog on the back end and shall resume when the new and improved site goes live after baby is birthed. I am starting to get incredibly excited about the new blog structure and am working away with talented peeps to bring you all that goodness soon. But enough about that! More on that later. For now, on to our newest squawk story!
Today's submission comes from fellow blogger, Mim, from over at In Search Of Motherhood. Her blog is awesome and a very interesting read. Mim has a condition known as Turner Syndrome which causes her infertility. It is a chromosomal condition and is one of the more exotic reasons for infertility, as such her voice is very important in this community! I won't go into all of that, I'll let her story fill you in, but if you want to learn more head over to her web space for her story's specifics and additional resources. Today's picture is a set of binoculars used to view far off landscapes, you know, the kind that can be hard to imagine and impossible to spot without help? This is sort of like Mim's journey towards motherhood. Enjoy!

In Search Of Motherhood
Written by: Mim
Published with the author's permission.
How infertile am I, you ask? SO infertile that…I couldn't even get a surrogate pregnant using an ovum donor and my husband's completely normal sperm!
Yes, it was a LONG journey to motherhood. To sum it up in numbers: five embryo transfers, four years, three egg donors, two surrogates…finally to hold one miracle baby in my arms. My friend used a surrogate agency shortly after I used a surrogate and found the whole situation must easier, but I wouldn't change my journey for the world, especially with now I have my beautiful miracle baby!
The Medical:
I have Turner's Syndrome, a chromosomal abnormality where instead of two X chromosomes, a girl is missing all or part of one of them. TS occurs in 1/2500 live births; over 90% of embryos with TS spontaneously abort. One of two X chromosomes is inactive in all of a girl's cells after birth, but you need both to be active during embryogenesis. TS causes short stature, webbed neck, increased carrying angle of the elbows, pigmented nevi, cardiac and renal (kidney) abnormalities, increased likelihood of hypothyroidism and hypertension (high blood pressure)…and infertility because the ovaries do not develop. Not every girl will have the complete set of manifestations, but it is virtually impossible for a TS girl to be fertile. Think of it as premature ovarian failure so premature that it happens before birth. I took growth hormone during late childhood and my early teens, and hormone replacement to mimic normal development.
My Story:
I met my husband when I was 23 and he was 26. We dated for a year and a half before he proposed, and we married in a beautiful ceremony a year after that, just after I started my third year of medical school. He looked like a prince in his white suit, and I wore a classic princess dress. We didn't stop dancing the entire night.
We knew, because of my diagnosis, that baby making would require IVF. Both of us desperately wanted children, so we started the process almost immediately after. I saw a local REI specialist. I saw an MFM specialist to evaluate whether or not I would represent a high-risk pregnancy as TS is associated with a risk of aortic dissection (meaning a tear in the lining of the major blood vessel). I saw a cardiologist and underwent a variety of imaging modalities to ensure my baseline cardiac exam was completely normal.
Then came a fun six-week period off my hormone replacement (no functional ovaries = no normal hormones). I had something like twenty hot flashes a day! Funny thing was, I didn't recognise them as such until almost the end. After six weeks, my FSH and AMH were checked and I had an ultrasound to evaluate my ovaries and uterus. I remember the pity of the ultrasound tech as she couldn't even find two fatty streak ovaries, just one. I reassured her that I already knew, I would be fine, and since my uterus appeared normal I was really okay.
But something about the REI specialist didn't feel right and made me hesitant, so I switched to the university clinic and met with someone highly regarded. She was the one who told me it was absolutely forbidden to undertake a pregnancy because of the risk to my aorta. Apparently, even a normal baseline exam does not predict an uncomplicated course.
I was crushed. I had accepted the idea that I wouldn't have a biological child, but I had hoped that I could experience pregnancy and nurse a baby. Plus, now it would be impossible to keep things private. People tend to notice if you suddenly have a baby with no preceding bump.
But we deal with the cards we've been dealt, so on we trudged. My husband very much wanted a biological child so we agreed to surrogacy with an egg donor over adoption.
Oh, except — in our state compensated surrogacy is illegal.
So two months later, actually on our first anniversary, we were at ____ fertility clinic. By the fall, we had an egg donor lined up. By December, we had found our surrogate.
We completed paperwork and contracts over the next few months, and on Mother's Day, just as I graduated medical school, our surrogate had two embryos transferred. 16 May I got a text from her with a picture of a positive pregnancy test. I shrieked. Things were finally falling into place. I walked across the stage a week later on absolute cloud nine.
And it seemed things couldn't get better. Our six-week ultrasound showed not one, but two beating hearts. Our eight-week ultrasound showed the embryos growing, and our surrogate was discharged to her regular OB.
That was the last time I saw both of my almost-children.
At nine weeks, Baby B had no heartbeat.
At 16 weeks and 4 days, our surrogate had a preterm premature rupture of membranes. The leak didn't patch. At 17 weeks 2 days I was forced to agree to terminate my almost baby. He would have been a chromosomal normal boy and he would have had his father's nose, at least based on ultrasounds.
Actually, that was four years ago exactly today.
I went from the MFM office to the airport and worked my night call that night. I'm still not sure how. The other residents brought me a card the next morning and I will never forget their kindness.
We found a new agency and a new surrogate. This would be it! She had a frozen transfer and initially things looked good, but she lost the baby at six weeks. We were out of embryos, so we found a new donor, and did another fresh and then a frozen transfer. Neither took.
I won't lie. I was so distraught I really didn't think life was worth living. I wanted to be a mama more than anything in the world.
Somehow I went to work each day, and somehow I also convinced my husband that we should try one last cycle. We found our third egg donor. I went into the cycle expecting nothing. But lo and behold…the transfer took, almost exactly two years after our first transfer. And somehow that little embryo grew into a foetus, and then a perfect little girl was born at exactly 11:59pm one January evening eighteen months ago. I was in so much shock I couldn't even believe it was really happening. I still remember our surrogate saying she needed to push and me thinking, what? This is for real?
I won't say my beloved A's birth erased years of hurt. But I will say that she brings so much light it more than lights up the darkness. Infertile mamas are special. We hold our babies a little closer and a little longer. We're more patient, I think. We take nothing for granted. And oh, the joy our little one's bring us! A is a true miracle and I tell her so every night when I sing and rock her to sleep. I'm pretty sure I didn't actually put her down at all for the eight weeks I was on maternity leave.
Have I learned anything from this journey? I learned to try to put things in perspective. As a physician, that was sometimes unfortunately easy. I tried to make gratitude lists to ground myself, and they could include anything from the silly to the profound. I treated myself. I bought myself inexpensive but pretty jewellery and Indian food from my favourite restaurant after failed transfers.
More than anything, though, you need someone to whom you can vent. For me, it was my mentor. My parents and grandparents have always been incredibly supportive and would do anything for me, but they didn't understand what this felt like. And my husband is not one to talk about his feelings. So it was my mentor who was there when I felt so low I thought I couldn't go through another day. I also saw a therapist specializing in infertility for a period of time.
I honestly wasn't very good at laughing during all this. But..others sure were! They too were my lifesavers. I found the bloggers who found the funny in infertility and that definitely helped.
And sometimes you can twist things. I was upset that I would have no involvement in baby-making other than signing paperwork. But I ended up taking advantage of that to detach after we lost the twins. I can't even tell you what protocols the donors or the surrogates used. I think that kept me from going off the deep end.
Oh, and on a practical note: Keep records of every dealing with insurance companies and with billing departments. And choose your IVF centre carefully. We later learned that our centre had below average success rates…and in fact so bad we had more chance of NOT getting pregnant-by-proxy than of getting pregnant!
Also — for those of you saddling up for a second run in the stirrups. It's truly easier even despite the triggers (and I am not talking about HCG!). Since our daughter's birth we have had two failed transfers but now switched clinics. Of course I wish we were already expecting. But I know that it is a marathon and not a sprint. And most of all, we know we have our sweet little miracle.
Best of luck to everyone out there!
Mim
P.S. I don't blog much anymore (too busy and the void is obviously filled) but my story is at miminsearchofmotherhood.blogspot.com