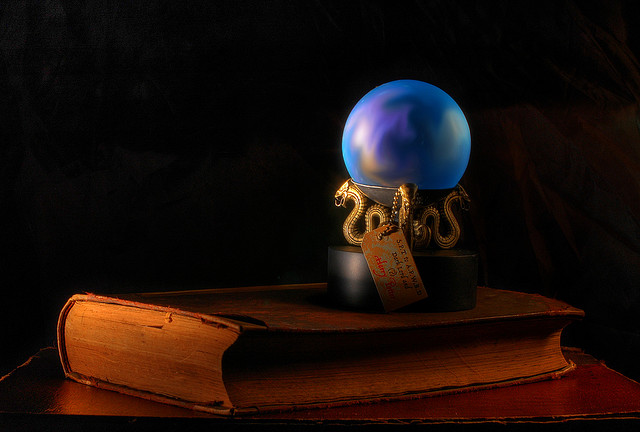 Hello Lovelies,
I will warn you now… This post is a liiiittle crazy. I may have swum off the deep end of trying to conceive, and you know what? I don't care. It's nice over here in crazy-ville, we have flowers, and rainbows and CAKE. Welcome!!
You know how every month at the beginning stages of trying to get pregnant you dreamed about what the baby you were sure to be making would be like? Their due date? Hair colour? Zodiac sign? Yes. We all do it. Well, I can't speak for everyone, but I sure as hell did. But after a while I stopped because it was making everything else so much more painful and I decided that I didn't care to dream anymore until I got a positive pregnancy test. I even forbid my mother from looking it up and telling me anyways! I was serious. No baby planning until I actually saw two lines.
But then I never did. No two lines for me! Only stark white fucking tests. And then we got switched to IUI and still nothing happened and now we have moved onto IVF. So you know what? Fuck it. I need a little god damned happiness in my life! You better believe that as soon as I knew the week my egg retrieval was destined for I Googled an estimated delivery day.
If IVF#1 works the EDD is December 17-20.
Oh. My. Fucking. God.
A Christmas Miracle!
I looked up the Zodiac Sign and… CUSP!! Sagittarius/Capricorn Cusp! Which is also known as the " cusp of prophecy ". *Excited screaming and jumping around*. Ok, I probably need to back up and explain in detail why all of this is meaningful for me. Try to follow me here:
Let's start at the beginning. Hubby and I met in high school but didn't start dating until university. One of our first more serious dates, after seeing each other casually for a month, was to our home town carnival. It's where I told him I loved him. The next year we went back again, it became a bit of a tradition.
The second year we happened upon a "Fortune Teller" booth. I love this kind of thing and so I went in to have my palms and my tarot read. Hubby did not wait around and wandered the other booths for a while. Now, even though I am into these things it does not mean they are always bang on. I have had many a disappointing reading. In this reading the lady told me that the man I was with was a great man for me and we would be very happy. That we would get married (I was 22!), I told her we weren't even engaged yet and she said, "Hmm around Easter it will happen." That we would for SURE have one child, and POSSIBLY two, but that the second one was less clear. The first child though was going to be a girl and would be very much like me. Similar personality, similar looks… I was very happy with this reading. I've always imagined my life with a daughter. I'm not sure if it's because it was always me and my sister growing up? But that's what I've always envisioned. So I happily paid her my money and left…Then it gets weirder.  Hubby did in fact pop the question right around Easter on April 18th. And we ARE very happy. So it just follows that I MUST be destined to have a daughter, a little mini me. This woman was the real deal! There's no stopping fate.
Fast forward, we get married and aren't planning on having kids. Slowly, the idea shifts from NEVER to maybe someday. But not right then. By this point I had forgotten the fortune teller entirely. Then one day, I had a dream. In this dream there was no visuals just a voice. The voice said "You will have a daughter and you will name her…*******." And then I woke up. I was still very groggy and remember thinking "Oh, what a lovely name!" Smiling to myself, and going back to sleep. I won't share the name with you as I want to keep that more private but it is gorgeous and a name I had never in my life heard before. Remember that I am a teacher, so that is saying something! So then I was convinced I would have a daughter– who is like me, with that name. The dream I always felt was a kind of prophecy.
But we still were not planning any babies…Then we went to Scotland and everything changed. We started trying to conceive. After our holiday I celebrated my 26 birthday and was given a spirit reading with a psychic as a gift. I went to her house and she said she saw babies in our future. After the reading I told her we were trying and that I had dreamed of a name. I shared the name with her and she charted it with numerology. If came out to number 33. The "prophet number". The baby would be spiritually mature and mean big things for our world.
So there you have it! I am sure you now understand! No? You are lost? Let me break down the crazy then into a bite sized morsel.  I'm to be expecting a daughter, who is very much like me, who has the dream name and is mature and spiritual and a good force in the world. How does this relate at-fucking-all to the timing of our March IVF? Well. If I conceive that month the baby will be born on the Sagittarius/ Capricorn Cusp! I am a Sagittarius with my rising sign as Capricorn… so a baby very much like me. Also these cusp people are supposed to have a "happy-go-lucky attitude and realistic vision to dream up big plans and turn them into reality. Often these plans are so forward-thinking that they actually have a hand in shaping the future!" So someone who is driven and means big things for the world. Oh also, did I mention the cusp is officially known as the " cusp of prophecy "? Which relates not only to the numerology thing but also to the dream I had.
I mean, right?! It HAS to work!
It's basically fucking destiny…
So, if you need me, I'll be over here in crazy-ville. Eating cake, drinking my Koolaid… would you like a glass?
XOXXO,
Unpregnant Chicken