Hey there Lovelies,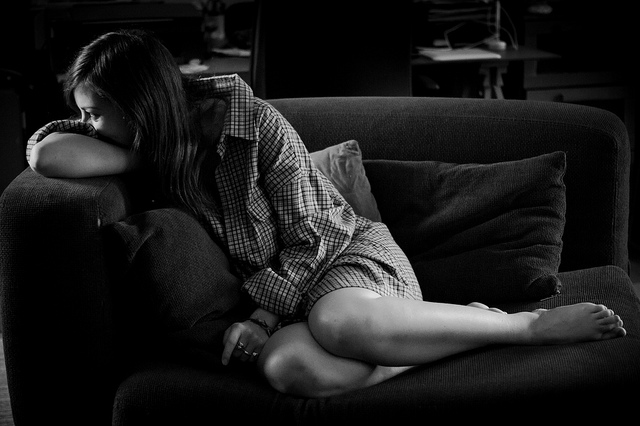 I've been working hard to be a positive, driven infertile and a good advocate lately. Trying to think up posts to discuss infertility with cool detachment and introspection. I've been working on the slides for my guest speeches and trying to think up answers to discussion questions that are sure to arise from the students attending them. All of this is really awesome and I'm very excited. However, all these tasks are really cerebral and the thing about infertility is that it's less about your brain and more about your heart. Your emotions.
To be honest, my emotions have been running riot over here.
Lately, I've been talking about loving the infertiles of the infertility community after they get pregnant as well as how to stay friends with an infertile if you're the pregnant one. But in the midst of all that I've been starting to feel startlingly alone. Mostly because my two closest infertiles are no longer in the trenches. My two best infertile friends are going to be parents. And even though I write on how to deal with these things, I'm struggling.
I desperately want to move on to the 'YAY phase', but I'm not there yet.
Click To Tweet
It turns out I'm still grieving and that grief is not intellectual. Right now I'm feeling selfish and petty. I hate it. I'm pissed at myself for feeling messed up about their transitions to parenthood. I feel like I'm not setting a very good example and not taking my own advice. None the less I'm hurting.
So I want to use the blog today as a place to vent and process my feelings. That's what I began blogging for at the start. The advocate part is incredible, I'm thrilled to be developing it, but I'm still human.
This is still a fucking hard journey.
Today is for processing.
My "In Real Life" infertile friend, Amy, has been struggling an unbearable 6 years.  Recently she and her husband had moved past the idea of having biological children and entered the adoption process. YAY! Super pleased for them. I invited her to write about the process for Squawk Box and was blown away by the heartfelt peice that she sent to me. Wonderful! We kept helping each other through this quagmire, just as we had been for years… Then it happened:
They got matched.
After 8 months with their agency. Amazing! I was very pleased for them. Only that joy was tinged with bitterness and hurt. I was sad for me. Amy was the only I.R.L. friend I know who's also infertile. She's the only one I have a personal relationship with and who knew me "before". It's a terrifying thought, that I would suddenly be left here alone in the "after". Amy has always been supportive and helpful through this process. She'd gone through it for years before I showed up on the scene.  But we are now reaching a point in treatment where we've made divergent choices. I've chosen to try IVF, which is something she ultimately chose to avoid. Meanwhile, I haven't got to the point where I would be considering adoption.
We've been each others shoulder for a long time. I really want that to continue! But all of a sudden we're at very different places in our family building journey. By the time her gorgeous baby boy comes I'm terrified that we'll no longer be able to relate at all or at least not as well as we once would have. I feel I've lost my safety net. If I wind up without children Amy won't be the only other person I know who gets it. She's moved past that and has her fulfilled family.
Not me though, I'm still here... Alone.
Click To Tweet
At around the same time as Amy getting matched my dearest blogger friend, SecondVoice, found out she's pregnant. SecondVoice has been struggling for a relatively short amount of time, one month shy of a year. I've been following her journey over on her blog "At least I still have humor" and  she did hilarious peice for Squawk Box as well. She's still pretty early in the process and was finally thinking about getting referred to an RE. In the mean time her ObGyn put her on Clomid as she has PCOS… just in case that would do the trick.
We've become very close, both of us being in the "after" and beginning our blogs within a week of each other. I mean, I sent her a Christmas card.  I literally only sent two this year: one to her and one to my grandmother. We've been instrumental in helping each other maintain sanity through this journey and I've very much relied on her. Where Amy has been my safety net SecondVoice has been my rock.
And then she got pregnant.
On her second round of Clomid.
I'm thrilled. I'm shocked. I'm envious. I'm scared…
I'm alone.
The one person with a super similar outlook and coping style to mine is no longer in the trenches. Ok, shes still technically infertile… but it's been put on hold. Where does this leave our friendship? I can talk her through some of the stuff related to pregnancy because I've had so many friends go through it. But Ive never been there. I can talk her through some of the stuff about parenting as I've helped others navigate that transition. But I've never done it myself. I can't support her the way I used to or want to. The worst part is that she'll be ok,  she won't need my support as much anymore because she's now part of the "motherhood club". Almost every other living woman on earth can help her through these things better than me. They'll actually get it. They've been there.
I cant.
I'll support, but it's incomplete as I've never been there. It's also incomplete because I'm hurting and feeling upset that I've been left alone here. Now what will I do when I'm having a meltdown at 1 am because I'm bleeding… AGAIN? Now what will I do if IVF doesn't work and I don't get a baby? What happens when I'm standing here all alone and no one gets me anymore?!
*Deep breath* Obviously, this is ridiculous. I'm not actually alone. I'm surrounded by you wonderful people every day online and my family is very supportive.
Yet, there's something so isolating about your friends leaving you in the dust time and again.
Click To Tweet
I'm sure over the years I'll make other close infertile friends and I'll feel understood and not alone anymore. This will likely happen often if I'm not pregnant soon.
That's the thing with infertility. The condition doesn't go away, but the presence of it in our lives fades some as we enter parenthood. When you're infertile, and have many infertile friends, you end up watching a lot of them go through trials and come out the other side with a baby. That's tricky. Especially when you aren't there yet. I would like to clarify, I AM happy for these friends. I'm not upset at how they shared their news, I'm not unhappy that they're luckier than me… I'm just so fucking LONELY.
As an infertile you expect to be lapped by your annoyingly fertile friends. It happens all the time. You prep for it. You pray for strength. Then you plaster on a smile and go to showers and christenings and babysit. But when it's an infertile friend there's a shift that happens. They go from being a friend who 110% gets you and your feelings to a friend who can 80% relate. That -30% isn't huge, but it's hard to adjust to.  I need to remember that these women are the same as they were the day before they took the exit ramp for parenthood. They haven't changed in any instrumental way. But their experiences will now be different.
Thinking about it really has helped me weed thorough these emotions. See, this is why I NEED the blog. I'm still going to support my friends. But it's also ok for me to have feelings about it. Lots of feelings it turns out. That doesn't make me a horrible person. Or a hypocrite. It just makes me human. I'm willing to allow myself a small amount of time to be human, to let my blood run out and the hurt to set in, and then I'm gonna pick out some awesome baby shower gifts and go back to listening to their joy. Because I'm infertile. Because this is something I will have to learn to endure. But also, I'm just that kinda friend.
XOXXO,
Unpregnant Chicken