Hello Lovelies,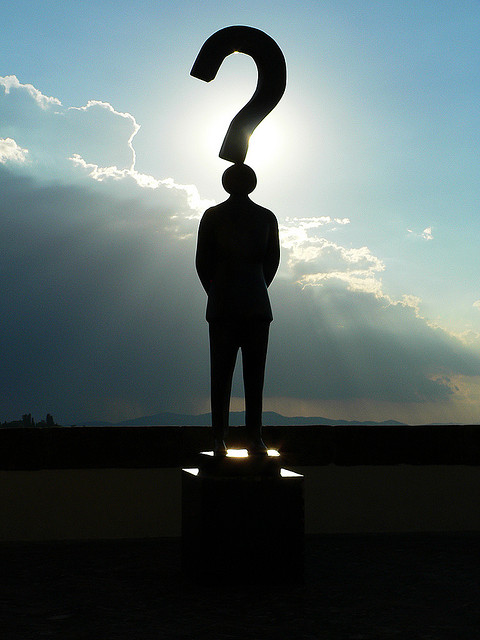 I've been thinking and I'm concerned about starting IVF. Not just about the crazy money. Not just about the pain and emotional turmoil. But also… I'm gearing up to pay tens of thousands of dollars for something I'm not 1,000% sure I want! The insecurities are killing me.
I mean, I want a baby. I want to be a mother… but am I really 1,000% sure? No. I wouldn't even say I'm 100% sure. Sometimes, it feels more like 80%… other times it's as high as 98%. But I'm not positive that I will like being a mother. And I'm not positive I will even like my own child. And yet I'm gearing up to pay tens of thousands of dollars, just to roll the dice. That seems insane.
I think these feelings, these insecurities surrounding parenthood, are incredibly common. How could it not be? No first time parent has been a parent before. However, for most would be parents, you think "I'll try to get pregnant right now because today I'm sitting at 98% ". Then *BAM* you're pregnant! Then it's too late to un-think that you're ready and you just have to deal with the life sized repercussions.
It's a little bit different for those of us with infertility.
Click To Tweet
If I wasn't sitting here with bitty eggs I would be free to think "Ok, let's try" and then "Ok, let's not try" and then "Ok, let's try again". I'm young, I should be able to have kids now or put them off till later without much issue. I could make-up and un-make-up my mind a thousand times over. If I wasn't infertile.
It's different for me. I am sitting here with itty, bity eggs and a ramped up biological clock. So, I'm paying serious cash to do this. Well, to try to do this. If halfway through a treatment cycle I'm hit with a low day of 80% certainty I'm not allowed to pull out. I'm not allowed to say "Just kidding. Let's not try this month".
Me–"I've decided that I don't want to try this month."
Dr.–"Um, lady, you've already done all the injections and you have 30 eggs about to burst your ovaries…"
Me–"Right, but I think this may be crazy. I don't really, really want a baby. I'm just not sure…"
Dr.– "Well, I have a giant cheque that suggests you are."
See the problem? Just because I am paying to pump myself full of hormones, doesn't mean I'm any more sure than the next almost-30 year old wanting kids. What if this is a mistake?! What if I get to the other side and I think "OMG, what have I done?" What if I get there and that 20%, that on bad days is like "I don't really want kids", grows to be bigger?! I'm frustrated as hell with myself. I mean, how does someone spend this much money, go through this many procedures and still not know that they 1,000% want a kid?!
I drive myself insane.
Sure, most days, I really want a baby. Most days I know our lives will be enriched by that transition. I long for my baby so much that it can be physically painful. But I still wouldn't say I'm sure that this is the right thing. I still wouldn't say that I don't have my doubts.
I hear this from my fertile friends all the time. Inevitably they get pregnant fast and they usually say "It's scary because, I mean, I want a baby… but I was hoping it would take a little longer." Or "I thought we wanted kids, then we had them and I just had to go with it." It seems to be normal in fertile land to second guess your decision to become a parent. It's as ok to say that you sometimes wish you hadn't done it as it is to admit that you have no idea how to do your kids hair or cook or whatever else new moms stress over.
I haven't found that to be the case in IF land. It seems to be that, as soon as you're pursuing treatment, you must actively want to have babies. You must be willing to do anything to get it. Short of stealing one from someone else it's all fair game and expected. I don't think I've ever heard someone say that they still have doubts. No one in IF land admits they usually want kids, but not always.
Here's the thing. I call bullshit.
Click To Tweet
There's no way to know that you're going to be a great parent. It's a total shot in the dark. There's no way to know if you'll like your child. They aren't around yet for you to know their specific characteristics. There's no way that anyone just knows with 100% certainty, let alone 1,000%, that this will all work out and they'll be happy.
So why don't we talk about it? I suspect it's for the same reason that I haven't really written about it before. When you're spending your life savings to get something you need to convince yourself that you are sure. On those days when you feel only 80% sure you must quickly dismiss those feelings. Because no one wants to spend tens of thousands of dollars to try to become a parent if they aren't sure.
You know what, though? I'm still gonna do it.
Because, most of the time, I know that I want our family to grow. Because, most days, I know the damp weight of an infant or the sticky kiss of a toddler will fill me with joy. Because the days that I'm certain far outnumber the days that I'm not.
Mostly these insecurities are ruled by fear. Fear of the unknown, fear of the uncontrollable. We put so much pressure on ourselves to be perfect. To do things we know will succeed and to be confident in our choices. When we aren't that sure we tend to hide those feelings because they aren't supported in our society.
But it's ok.
No, I'm not 1,000% sure that I will love being a mother. I'm not 1,000% sure that I will like my child. I'm not 1,000% sure that I will look back at all of this and think "Yup. Made the right decision." And I'm ok with that.
For me, being 80-98% sure in this decision is good enough.
Click To Tweet
I'm ready to take that leap of faith. Even spend tens of thousands of dollars to investigate that possibility. It's likely to be a good gamble, all my fertile friends were insecure and they seem pleased-as-punch with their decision now. I'm sure enough that I will be, too.
XOXXO,
Unpregnant Chicken